Yesterday, while scoping out the knitting shelves at a local bookstore, I found a gently used copy of Martha Waterman's Traditional Knitted Lace Shawls. Since I'm in the middle of updating my Wedge Shawl Design class, I had to get it.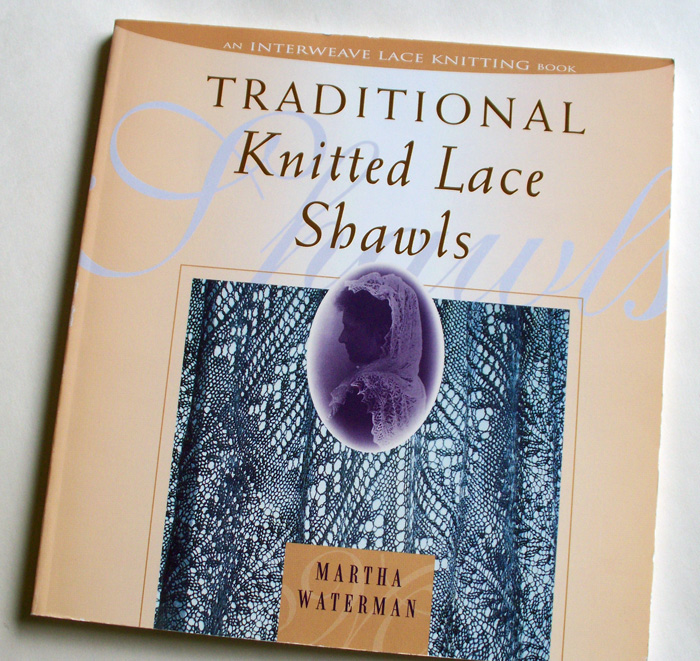 The book has a lot going for it: history, design advice, a nice selection of stitch patterns, a section on caring for your shawls, and more. But right now, I'm smitten with this quote from the "Shaping Shawls" section:
In addition to triangular, shawls can be square, rectangular, circular, or half-circular. You can think of all these shapes as composed of triangles.
Why, yes. I couldn't have said it better myself. I've been having fun these last few days, imagining all the ways that triangles can be combined into other shapes (and how best to arrange a class on the subject!). And Waterman's book has given me a couple more ideas.
Want to take the class? It's already sold out at Stitches West, but there's still space available at Stitches South. And I get to teach it again in August at Jackson Hole Knits, a new retreat in (where else?) Jackson Hole, WY. Whoo hoo! This ought to be fun; I've never been to Wyoming before.
Comments are closed.
---